We often hear questions such as "are there any loans that do not require a down payment?" or "is there such thing as 100% financing anymore?" The answer to both of these questions is YES! Other agents may have told you no, but there is! You heard us correct - there is such thing as buying a house in 2011 and making NO down payment! Here's how... Rural Development/USDA Loan! This is a 100% financing loan that requires no down payment! And it actually gets better -- there is no private mortgage insurance fees AND you can finance closing costs into the loan as long as the property appraises for the sales price + the closing costs! The only catch is that the property must fall in a USDA/Rural area. Qualifying areas include parts of McDonough, Hampton, Locust Grove, Senoia, Moreland, Jackson, & many other areas! The areas are reviewed and altered according to the US Census results, so these areas could change in the near future. Here are some helpful points to see if the USDA loan might be a good match for you:
- There is a 3.5% funding fee that can be financed into the loan
- There is NO PMI
- You do NOT have to be a first time home buyer to qualify
- There are income limits: 1-4 person $82,600 5-8 person $109,050
- Credit Score: 640+ (non-traditional credit okay if no credit available)
- Property Type: Primary residence only, no investment properties
- Some renovations can be financed in as long as the property appraises accordingly
If the only thing holding you back from taking advantage of this fabulous deals this market has to offer is saving for a down payment, this could be your ticked to purchasing a home! Please don't hesitate to call or email us if you have questions about this loan product or the qualifying areas!
And by the way, there's also the option of purchasing a HUD home with an FHA loan to qualify for a $100 down payment. That's the next best option if you're looking for NO down payment! Call us, we're knowledgeable agents who know the market and know the loan products that are available! I recently closed a USDA loan with a co-op agent who didn't even know that it existed!
Happy House Hunting,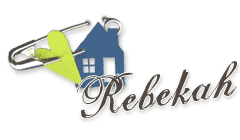 **We are not lenders, but we can certainly refer you to one if you have questions about this loan product. Qualifications and guidelines may change at any time, so it's important to talk to a lender for the most current information!**