It's the Most Wonderful Time of the Year!
Now that's a Christmas song that is true to us! We love the holidays!
Here's a list of Christmas events in the south Metro Atlanta area (Clayton, Coweta, Fayette, Henry, etc.) where you can enjoy some holiday cheer....and spread some of your own too! If you'd like to add a house to your Christmas tour of things to do....give us a call! Happy Holidays!
Henry County
Saturday, December 3rd - Annual McDonough Christmas Tree Lighting and Parade
Tree Lighting at 5:30, Parade Starts at 6:00pm. Park as close to the square as you can get and watch the parade as it makes it's way around.
Saturday, December 3rd, 10th & 17th - 11:00am-3:00pm - McDonough Square
Santa makes a stop at the McDonough Square for photos and chance for kiddies to tell him what they want.
Thursday, December 1st - 7:00-9:00pm - Hampton Parade
Join us again this year for the annual Christmas at Home December 1 from 7:00pm-9:00pm! This year the parade will begin at Hampton First Baptist Church! There will be live reindeer, snow flurries, holiday music and pictures with Santa!! Kelly Lewis Browning Photography will be taking pictures printed with a keepsake. This event is presented by the Hampton Business and Merchants Association. For more information please visit
http://www.hamptonbusinessmerchants.com/
Satruday, December 3rd - 9:00am-12:00 noon - Hampton, GA- Cookie Decorating with Mrs. Claus
Don't miss decorating cookies with Mrs. Claus on December 3 from 9:00am-noon! Children up to age 10 are invited to decorate cookies, which they will take home (unless they eat them first!) Pictures with Mrs. Claus are taken and printed for each child. This event is sponsored by the City of Hampton.
Saturday, December 10th - 4:00pm-8:00pm - Hampton, GA - Holiday Tour of Homes
Tour gaily decorated homes in Hampton during daylight or lighted in full splendor of the evening on December 10 from 4:00pm-8:00pm! This year includes directions to a neighbor specially decorated for the holidays, cost for the tour is only $10.00 per person! This is a Main Street Program event and will benefit the purchase of a historic plaque on the City owned building at 2 West Main Street.
Saturday, December 3rd - 10:00am - 2:00pm - Downtown Locust Grove - Annual Parade and Fun
The City of Locust Grove and the Locust Grove Better Hometown will sponsor their annual Christmas . . . in The Grove on December 3, 2011. This is a free event for children and adults and features a parade, stage entertainment, food, train rides, rock climbing wall, craft vendors and the arrival of Santa via the Locust Grove fire truck. Downtown merchants also participate through "open house" where you may visit their stores and shop for that special Christmas gift. Refreshments are provided in each establishment and merchants welcome your visit. The Downtown Development Authority will have a hotdog stand where you may purchase hot dogs and drinks. The festivities are from 10:00 AM – 2:00 PM.
Saturday, December 10th, 2pm - 6pm - A Heritage Christmas – at Heritage Park - McDonough, GA
Celebrate Henry County's Heritage and the beginning of the Christmas Season. The annual festival at Heritage Park begins at 2 p.m. and will feature caroling, crafts, hayrides, photos with Santa Claus and other beloved Christmas characters, local entertainment, cookie decorating and Elf School. Connecting Henry will be collecting new-unwrapped toys. Be sure to sign the patriotic banner and holiday cards for U.S. troops. The event concludes with the lighting of the Great Heritage Christmas Tree.
Fayette County
Saturday, December 3rd - Peachtree City's "HomeTown Holiday"
6:00 p.m. at The Fred: Musical Program includes holiday performances by Twilight Theater, Legacy Theater, and the Peachtree Wind Ensemble.
7:00 p.m. - Trail of Lights: Golf cart procession led by Santa to City Hall. The golf cart trail will be lit by luminaries.
7:30 p.m. - Tree Lighting at City Hall: Join Santa for the Christmas Tree Lighting Ceremony. This year, the City is able to offer 5"x7" photos with Santa for $1.00
Saturday, December 3rd - Fayetteville's Annual Christmas Tree Lighting and Parade
Parade at 4:30 - Park as close to the square as you can and watch the parade
Tree Lighting at 5:30ish
Carriage rides with Santa from 7:00-9:00
Free Hot Cocoa and Popcorn
Sunday, December 4th, 11th, and 18th - Complimentary Carriage Rides and Photos with Santa
Visit The Avenue Shopping Center (at the corner of Hwy 54 and 74 in Peachtree City) for carriage rides and photos with Santa from 1:00-5:00. The photos will take place at The Atlanta Bread Company within The Avenue complex.
Spectacular Christmas Lights at the Gaddy Residence in Fayetteville
898 Sandy Creek Road, Fayetteville
Nightly from Thanksgiving until New Year's Day - Dark Until 10:30ish.....These are some of the best residential Christmas lights ever! We take our family every year (multiple times) to this sweet home where the owners go all out with Christmas lights and decor. You can drive through on their u-ahaped driveway to view the lights and decor. Turn your headlights off to make the lights even more spectacular. There's no admission, however, they do take donations for Toys for Tots and they are having their annual Toys for Tots drive on Saturday, December 3rd. Bring a new, unwrapped toy, and donate it.
Sunday, December 4th, 4:00pm-8:00pm - Tyrone Christmas Tree Lighting and Photos with Santa
Shamrock Park on Senoia Road. Visit and take photos with Santa. Free Carriage rides by the lake. Cocoa and Cookies too!
Coweta County
Sunday, December 4th - 3:00pm - Newnan's Annual Christmas Parade
Park as close to the square as you can and enjoy the parade. It's always a treat!
Saturday, December 3rd - Senoia Christmas
4:00pm - Santa and Mrs. Claus are there to light the tree. There's pony rides, Santa's workshop, and a food court.
5:30pm - The parade starts....park as close to downtown as you can get and enjoy the parade.
Clayton County
December 2-18th - Festival of Trees and Lights -Cl
ayton County International Park - Jonesboro, GA
Hundreds of families travel to the Clayton County International Park every holiday season, to see the Festival of Trees and Lights. The opening ceremony celebration on Dec. 2 will feature arts and crafts, face painting, live entertainment, hayrides, cake walks, gingerbread decorating, concessions and photos with Santa.
Saturday, December 10th - Visit with Father Christmas - Stately Oaks, Jonesboro, GA
Stately Oaks Plantation, 770.473.0197, historicaljonesboro.org
Children are invited to the Stately Oaks plantation, to visit with Father Christmas! There will be two separate tours, 9–10:15 a.m. and 10:30–11:45 a.m.
Friday, December 9th, 7:00pm - Yule Log Celebration - Morrow, GA
Reynolds Nature Preserve, 770.477.3766, claytonparks.com
Mark your calendars for the Yule Log Celebration, a unique holiday event taking place at Reynolds Nature Preserve. The annual, outdoor event begins at 7 p.m. with music, fun and refreshments. Guests will walk a candlelit path into the woods for a bonfire, and a search for the fabled Yule Log. This is a free event, with shuttle service from Babb Middle School.
Miscellaneous Events
Gift of Lights at Atlanta Motor Speedway - Nightly - Friday, November 18 - Sunday, January 1, 2012 - Hampton, GA
What: A Drive-Through Display of more than 1 million Christmas lights and hundreds of light displays at Atlanta Motor Speedway.
When: Nov. 18 - Jan. 1, including Christmas Day!
Admission: $15 per vehicle; Admission for buses is $1 per person with a minimum of $20. Buses must be under an 11 foot clearance. Payment is cash only.
New Hope Baptist Chuch's Annual Living Christmas Tree (A Play with Singing and a "Living Christmas Tree") - Fayetteville, GA
http://www.s164850723.onlinehome.us/dan/treetickets2011.pl
Click the above link for tickets to this annual tradition. Dates are below:
Wednesday, December 07th, 7:00pm
Thursday, December 08th, 7:00pm
Friday, December 09th, 7:00pm
Saturday, December 10th, 3:00pm (Matinee)
Saturday, December 10th, 7:00pm
Sunday, December 11th, 3:00pm (Matinee)
Sunday, December 11th, 7:00pm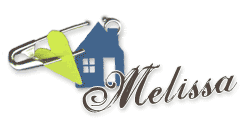 &