It's More Affordable to Buy in 98% of Major Markets!!!
Last week, Trulia released their Winter 2012 Rent vs. Buy Index. In the index, they report that:
"After years of home price declines and tightening rental markets, home ownership is now more affordable than renting in all but two of the 100 largest metros – even in expensive real estate markets such as New York, Los Angeles and Boston."
The two metros where renting was more affordable were Honolulu and San Francisco. However, Trulia explains that, even in these markets, buying a home:
"...might make sense for people who plan to stay in their next home for at least five years and can benefit from the mortgage-interest tax deduction."
This rent/buy ratio favors buying more so then at almost any time in history. In a recent article, Forbes Magazine quotes Jed Kolko, Trulia's chief economist:
"Certainly prices have continued to fall nationally, but rents have been rising so this would be the lowest price-to-rent ratio that we've seen."
Bottom Line
It might be time to talk to talk to us about buying a home! We realize that the economy has been tough in the last few years and that many people have had mishaps with their credit, etc. There are some loans for people with less than perfect credit, but you may have to put more money down (it's all based on circumstances, etc). If you need help cleaning up your credit, we have a wonderful connection with a lender and credit restoration company that can work with you over the next year or two to get you ready to buy.
YOU DON'T WANT TO MISS THIS OPPORTUNITY TO BUY A HOME! All good things must come to an end and we don't want to see anyone miss the boat on the best time to buy a home in history (our humble opinion)!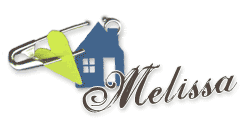 Source: KCM Blog - Steve Harney