Short Sales can be very difficult to navigate for a Realtor, as well as their clients. There's no doubt that there is value in having a Realtor who knows about Short Sales. If you are considering trying to complete a short sale on your home, be sure to ask your agent about their knowledge of the short sale process and experience in negotiating a short sale. It is very critical to the timeliness and success of a short sale situation that you have a Realtor familiar with the process. With that said, below is some information that will help you gather the necessary docs that will help you and your Realtor in trying to complete a short sale.
We are again honored to have Christopher Reale, Director of Short Sale Operations at Lepizzera and Laprocina Title and Escrow Services, as today's guest blogger. He is an expert on the short sale process and will share his knowledge with us on a regular basis. – The KCM Crew
"...if you take a shot gun approach rather than a targeted systematic approach to the process, you will set yourself up for failure. Below are the documents one must attain to make sure the short selling bank does not throw the file back on your desk when submitting the file for short sale approval:
Financial Information
■Tax information
■Two most recent 1040′s
■Two most recent W2′s
■60 days of current bank statements
■30 days of current pay stubs or commission check stubs
■If self employed-pay stubs or YTD profit and loss statement
■Monthly budget/financial statement signed and dated same day as P&S
Hardship information
■Hardship letter dated signed same day as purchase contract
■Any docs supporting the actual hardship
■Medical bills
■Child support or alimony payment information. Divorce decree or child support order
Mortgage & Other Relevant Property Information
■1st Mortgage statement
■2nd Mortgage statement if applicable
■Recent Real Estate tax bills
■Recent condo association bills if applicable
■Any recent water or sewer bills
Other Pertinent Documentation
■Authorization form
■Short sale disclosure
■Waiver of conflict if representing the buyer
■3 recent comps
■Listing agreement
■Offer/P&S
■Listing history
■Buyer proof of funds letter or Pre Approval letter
It is important to understand that the above documents are required for almost every short selling bank. There are also bank specific forms that, in most cases, must accompany the above. You may contact your negotiator or the bank directly to obtain the bank specific documents. "
If you're interested in doing a short sale, we are very experienced in them, so give us a call.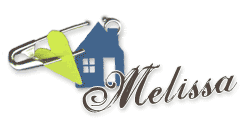 Parts of this blog are courtesy of the KCM Blog - Steve Harney