The nation has about 1.6 million homes that loom in shadow inventory, 22 percent lower than the peak in January 2010. Despite the decline, the shadow inventory is still dragging down home prices, housing experts say.
Shadow inventory is when homes are either in foreclosure or repossessed by banks but have not yet hit the market. While CoreLogic recently reported the drop in the shadow inventory as a "positive sign for housing," the number still remains high and is weighing on the market, housing experts say.
The states with the largest shadow inventories are California, Florida, Illinois, Georgia, and Ohio, according to RealtyTrac.
For example, California has nearly 270,000 homes in its shadow inventory. "It's absolutely an impediment," Dustin Hobbs, a spokesman for the California Mortgage Bankers Association, told the USA Today. "It's hanging over the market."
The high numbers are blamed from a moratorium on foreclosures in 2009 by legislators as well as delays from lenders as they try to find a workout solution with home owners to keep them in their homes.
According to Standard & Poor's, the national shadow inventory of homes--worth an estimated $405 billion--will take four years to clear. It's a catch-22 for banks: If they clear the shadow inventory too quickly, the inventory will overwhelm the market and could drive prices down further. On the other hand, if they clear the shadow inventory too slowly, it will prolong the housing market recovery, the S&P report noted.
Source: "Shadow Inventory Depresses Sale Prices," USA Today (Oct. 4, 2011)
Our Two Cents:
If you are a home seller.....
put your house on the market now! Waiting until Spring for the "market to pick up" or "until prices come back up" isn't wise. With shadow inventory looming, prices aren't going to come back up anytime soon in our area (Metro Atlanta Real Estate). In fact, in some areas, they may even depreciate a little further. Putting your home on the market now may be the wisest thing to do.
If you are a home buyer....
it's not necessarily a good thing to wait on the shadow invenotory because no one knows for sure when it will arrive to the market. It's not like they will release hundreds of homes on the same day; it will likely slowly trickle in over the course of months and, as mentioned above, it will take years to clear out. Also, if you wait on the homes to come to market in hopes that prices will drop you are risking an increase in interest rates over the next year. If interest rates increase, even if you pay slightly less for the property, you will end up paying more to own the home.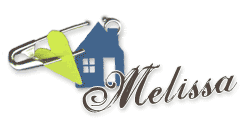 Info in this blog was sourced from: KCM Blog - Steve Harney
and Shadow Inventory Continues to Weigh on Market - Daily Real Estate News