I would be lying if I said I don't keep up with celebrity gossip. I subscribe to US Weekly so it's certainly no secret. This blog is in no shape, form, or fashion meant for celebrity gossip, but I when I read this, I knew I wanted to share... the famous Food Network chef cook, Rachael Ray, and her attorney husband are suing the home inspection team that inspected their Long Island, NY property when they purchased it in 2007 for $2.9 million due to a mold & water damage problem that they believe the inspectors were negligent in finding and documenting. Yikes!
Moral of the story: Home inspections are extremely important! Don't just jump online and hire the first home inspector that pops up on Google. Do some homework and look for an inspector that has a great deal of experience, certifications, professional affliations, etc. If you need recommendations, we'll be happy to provide a few. Ask potential inspectors to see a sample report. If possible, attend the home inspection so that you can see your future home through the eyes of a professional. Although you'll be given a written report, it will be helpful to see any issues in person while the inspector is there to explain and you'll have an opportunity to ask questions. Most importantly, don't have a friend or relative do the inspection no matter how "good" they are at "things like that." Not having to pay for an inspection (approx. $275-350) seems like a good idea, but that could cost you thousands in the long run.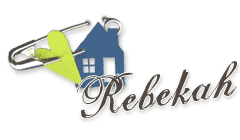 If you need a home inspector recommendation for properties in any of the following cities, please let us know! McDonough, GA, Hampton, GA, Stockbridge, GA, Locust Grove, GA, Jonesboro, GA, Morrow, GA, Forest Park, GA, Fayetteville, GA, Peachtree City, GA, Tyrone, GA, Newnan, GA, Jackson, GA, Conyers, GA, Riverdale, GA, Griffin, GA, etc.