Contract Chatter: Protect Yourself with a Due Diligence Period (Home Inspection)
We see all kinds of contracts come through - some are written perfectly, some are kind of sloppy, and some are just plain rediculous. Just because an agent successfully obtained their real estate license through the state of Georgia, doesn't always mean that they know the best ways to protect their clients. In fact, you don't really learn that through your licensing classes, it comes from experience. Here's one great tip to help protect you when purchasing a home- There is a section of the contract titled "Property Sold Subject to Due Diligence or 'As-Is'" (see above) on page 3 of the Georgia Contract, paragraph 11. This is one of the most important aspects of the contract. There are two options to this section: 1) Property Sold Subject to Due Diligence or 2) Sold As-Is. Be sure that you have a due diligence (inspection) period - Check that box! (yelling "check - that -box" kind of like they yell "move-that-bus!" on Extreme Home Makeover) There are many miconceptions about bank owned properties being sold as-is and so therefore, agents check the "as-is box" which is a huge mistake. Yes, it's true - many of them will make no repairs (but a great agent knows that sometimes they will - even if they say they won't. Be sure to have a good, aggressive agent working for you!). Even if a property is being sold as-is and without repairs, a buyer still has the right to have an inspection and terminate the contract with no penalties or risks should they uncover something they're not satisfied with. The due diligence period actually offers even more than the right to have an inspection. It offers the right to terminate the contract for any reason so long as you do so during the negotiated time frame, normally 7-10 days. By checking that awesome little box, you're creating an option contract until the due diligence period expires. After the expiration of the due diligence period, you risk losing your earnest money if you terminate and because the contract is a legally binding document, the seller could kindly request to see you in court for breech of contract.
We never recommend that our buyers pass up the due diligence period. We see a ton of offers/contracts come through with the as-is box checked and it always makes me wonder - why would you do that to your buyer? Although a buyer can still have an inspection when the "as-is" box is checked, they will lose their earnest money if the inspector found some major issues. Not fair, huh? Be sure to have an experienced agent representing you so that you're fully protected! A great agent will also be very detailed in helping you manage all of the important deadlines associated with contracts (due diligence period, financing contingency period, appraisal contingency period, etc).
Now on the flip side, understand the seller's perspective - it's not appealing to the seller to enter into a contract in which the buyer request a lengthy due diligence period. The purpose of this time frame is to give you enough time to inspect the house and feel comfortable with the condition - not for you to have a permanent out all the way up to the closing date. Asking for 25 days of due diligence will definitely put a bad taste in the seller's mouth and lead them to believe that you're not serious. A quick note to sellers -- denying a due diligence is a sure fire way to scare the buyer off. They'll be gone quicker than you can say "no due diligence." If you deny the right to an inspection it will seem as if you're hiding something. It's perfectly normal and acceptable to allow at least 5-10 days for due diligence.
If you have questions about the due diligence period or any other contract questions, give us a call or email us. Although we're not attorneys and can't offer legal advice, we can still help you understand the documents that we deal with on a daily basis!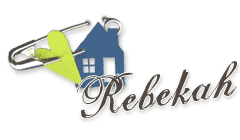 Your South Side Source for Real Estate! Serving South Metro Atlanta: Clayton County (Jonesboro, Rex, Riverdale, Conley, Forest Park, Ellenwood), Henry County (McDonough, Hampton, Stockbridge, Locust Grove), Fayette County (Peachtree City, Fayetteville, Brooks, Tyrone), Spalding County, Pike County, Rockdale County, Butts County (Jackson Lake), etc.