Have you ever noticed how one can almost identify the decade in which a house was built by checking out certain features .... cabinets, fixtures, paint colors, tile, etc. Some things specific to time periods are charming such as archways and hardwood flooring; however, there are some things you won't find on a buyers "must have" list (i.e. pink/mint green countertops or tilework, dark green shag carpet, etc).
Check out these cabinets and their time periods:
There's nothing wrong with having these types of cabinets but if you're looking to sell, many buyers prefer an updated kitchen. Remember that the kitchen and the master bedroom are often deciding factors for buyers and upgrades/renovations in these rooms can get you an awesome return. Kitchen renovations can be expensive though and new cabinets may put a dent in your bank account. If you're looking for a budget friendly way of updating your cabinets, check out these ideas:
So how did they do it... here's the secret:

Who would have known? What a budget friendly and easy way of giving your kitchen cabinets a face lift. Sometimes all it takes is a little creativity to update your home! To view the entire kitchen makeover along with other neat ideas by clicking the following link:
Kitchen Makeover
Looking at the before and after photos, which kitchen do you think a buyer would choose? Which one do you think would add value to the home?
Here's another example of a budget friendly makeover. This blogger spent less than $3500 for her awesome makeover and that
included
brand new Bosch appliances! She simply painted the cabinets, switched out the cabinet hardware, added a tile backsplash (that came from Costco), changed the faucet and lighting, and a few other small things. Amazing!
To read more about this kitchen makeover as well as additional photos, click on the following link:
Kitchen Makeover
What a difference!!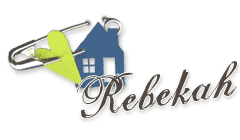 (Selling homes in Fayette County [Fayetteville, Peachtree City, Brooks, Senoia], Henry County [McDonough, Hampton, Locust Grove, Stockbridge], Coweta County [Newnan, Sharpsburg, Moreland], Clayton County [Jonesboro, Lake Spivey, Morrow, Forest Park, Rex, Ellenwood], Rockdale County [Conyers], Butts County [Jackson], etc)