Consider this a
warning
... If you're looking to sell your home in 2011, you need to make sure your home is ready for the market! Long gone are the days when a sign in the yard would bring a contract in 15 days. Your home must not only be priced aggressively, it needs to be in top condition. Here are some tips from Inman News as to how you can get off on the right foot (remarks from Rebekah in red):
First and foremost, put it in the best condition possible, especially if you are in a market with few buyers and lots of homes for sale

(sidenote from Rebekah: Check! That applies to us in the South Metro Atlanta Market

!).

That means taking care of any major repairs that could deter a buyer (such as replacing any broken windows or replacing a leaky roof) if you can afford it. Next, work on your home's curb appeal. Make sure your landscape is pristine. Mow the grass, clean up any debris and weed the garden beds. Plant a few annual flowers near the entrance or in pots to be placed by the door. Other quick fixes that don't cost a lot of money but can help you get top dollar for your home:


* Clean the windows and make sure the paint is not chipped or flaking.

(Believe it or not, chipping/peeling paint can actually scare a buyer away -- trust me, I've had it happen! To some buyers, that's an easy fix. To others, it's too much work).



* Clean and freshen up rooms, furnishings, floors, walls and ceilings. Make sure that bathrooms and kitchens are spotless.

(Clean your kitchen counters off. Clutter on the countertop makes the kitchen appear small and the kitchen is one of the most important rooms in a house. In regards to the bathroom, make sure it's clean and make sure the toilet lid is down for showings -- one of my biggest pet peeves!)



* Organize closets.

(Yes! Yes! Yes! Organize those closets! Don't let things fall on the potential buyer when they open the closets to explore closet space! Storage space is important!)
* Make sure the basic appliances and fixtures work. Replace leaky faucets and frayed cords.

(Leaky faucets can run buyers away! Although many leaks are easy fixes, some buyers can't see past the "plumbing issue.")



* Eliminate the source of any bad smells, such as the kitty box. Use air freshener or bake a batch of cookies before your open house to ensure that the house smells inviting.

(Whatever you do, don't try to mask any bad smells. For instance, "clean cotton" air freshener doesn't really cover up kitty box. Your home will then smell like "clean cotton kitty box." The key word in this tip is ELIMINATE. Odors of any kind are not good -- pets, smoke, etc).



* Invest in a couple of vases of fresh flowers to place around the house and next to any information about the house you have prepared for buyers.

(Do anything and everything to give potential buyers that "warm & fuzzy" feeling. Buyers have gut feelings with houses and you want to do everything possible to try to make them connect with your home).
These are just a few tips! Don't stop here though, if you really want to sell your home and you're serious about doing it, you want to do EVERYTHING possible to make your home stand out above the others! Buyers have so much to choose from. Make them remember YOUR home!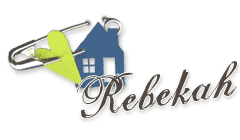 If you're interested in selling your home, please call us for a detailed market analysis and we'll be happy to review your property and offer suggestions as to how you can prepare it for the market. The following are areas that we service: Fayetteville, Peachtree City, Brooks, Senoia, Tyrone, McDonough, Stockbridge, Locust Grove, Hampton, Jonesboro, Morrow, Rex, Conyers, Covington, Jackson, Griffin, Newnan, Sharpsburg, Moreland, etc.